Contact centre
Contact centre

Austria:
Booking Wien
Tel: + 43/ 1 / 799 23 45
Fax: +43/ 1 / 799 23 45 - 417

Croatia:
Marina Kremik Primošten
Tel: + 385 / 22 / 555 555

Germany
+49 (0) 7531 892 624 52

Switzerland
+41 (0) 71 511 37 97

Working hours

Office hours Wien:
Tue - Thu 08:30 - 17:00

Office hours Primosten:
Mon - Sun 08:00 - 17:00

Skype
Perfect Service
We are available around the clock; our German-speaking staff at the base will help you any time with any questions about the boat and about trip planning, mooring and restaurant reservations. And should you ever have problems with the yacht while on tour, you can contact our service people quickly.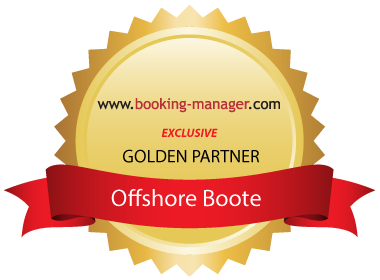 Marinas - berth prices
This table contains all marinas in Croatia classified as "Marina", including hotel facilities such as Admiral (Opatija) or Solaris (Šibenik) for smaller boats. A new addition this year is the marina in Seget west of Trogir. There is first the name of the place in which the marina is located, followed by the name of the marina (if available). The day and annual berth rates are cited for categories 9-10 and 13-14 meters, other categories can be interpolated. In red the respective highest value of a category, in green - the lowest.
Please keep in mind: In the ACI-marinas, a VAT increase was (since 1 March - 25%) already taken into account, not with all the others, and the prices could be increased by 2%.
The daily berth rates are given for high season in July and August (calculated values to whole Euro amounts, rounded up or down).
Please keep in mind: In numerous marinas, the transit prices in the remaining months are much lower (10-30%) and some marinas, such as the ACI marinas, grant large discounts during the winter months (40-70%; ACI 50% from the base price).
Annual berth prices usually include electricity, water, use of toilet facilities and a parking lot for the car.
Day berths include electricity, water, use of sanitary facilities. The ACI charges extra electricity costs for vessels over 8 meters in length.
Discounts: For users of ACI annual berths, the daily berth is reduced in all other ACI marinas by 10 percent.
Supplements: For multi-hulls a surcharge between 50 and 100% is required (ACI 50%).