Base & Area
Whether you arrive by plane or by car – due to the highway and the airport (25 km away from Split – 100 km away from Zadar), the Marina Kremik is easy to reach.
Special offers
Your search did not produce any results
Where are we
Contact centre
Contact centre

Austria:
Booking Wien
Tel: + 43/ 1 / 799 23 45
Fax: +43/ 1 / 799 23 45 - 417

Croatia:
Marina Kremik Primošten
Tel: + 385 / 22 / 555 555

Germany
+49 (0) 7531 892 624 52

Switzerland
+41 (0) 71 511 37 97

Working hours

Office hours Wien:
Tue - Thu 08:30 - 17:00

Office hours Primosten:
Mon - Sun 08:00 - 17:00

Skype
Perfect Service
We are available around the clock; our German-speaking staff at the base will help you any time with any questions about the boat and about trip planning, mooring and restaurant reservations. And should you ever have problems with the yacht while on tour, you can contact our service people quickly.
From now on, you can conclude your charter, travel cancellation and skipper insurance by clicking the following link!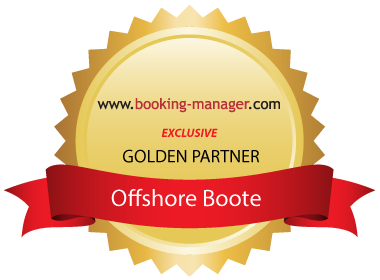 Boats Suitable for Water Skiing
Great Fun for Everyone
If you are looking for some action, you will be very happy with our water ski boats.
The 6.40 m to 6.45 m long rigid inflatable boats "Brig Eagle 645 & AGA Marine / Spirit 640" with 175 hp engines will leave you perfectly happy and are ideal for every kind of water sports – water ski, wake board, fun loops, banana etc.
We have many water toys waiting for you, please let us know on time what you are interested in, so that we can put it aside for you.
Great fun for the entire family!