Base & Area
Whether you arrive by plane or by car – due to the highway and the airport (25 km away from Split – 100 km away from Zadar), the Marina Kremik is easy to reach.
Where are we
Contact centre
Contact centre

Austria:
Booking Wien
Tel: + 43/ 1 / 799 23 45
Fax: +43/ 1 / 799 23 45 - 417

Croatia:
Marina Kremik Primošten
Tel: + 385 / 22 / 555 555

Germany
+49 (0) 7531 892 624 52

Switzerland
+41 (0) 71 511 37 97

Working hours

Office hours Wien:
Tue - Thu 08:30 - 17:00

Office hours Primosten:
Mon - Sun 08:00 - 17:00

Skype
Perfect Service
We are available around the clock; our German-speaking staff at the base will help you any time with any questions about the boat and about trip planning, mooring and restaurant reservations. And should you ever have problems with the yacht while on tour, you can contact our service people quickly.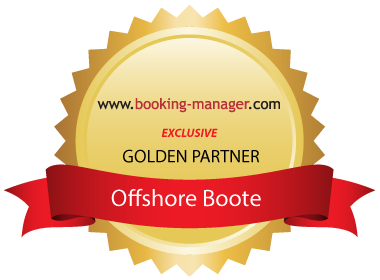 Important manoeuvres
Take it easy!
Docking manoeuvres give some skippers the headache. If you spend only a week or two weeks annually on a motor yacht of a veritable size, the lack of routine and the appropriate know-how is inevitable. The result of not enough practice is evident in the marinas; large yachts with propellers tangled in the moorings like a fidgeting fish, skippers gesticulating wildly and yelling at the scared crew.
Such scenarios are not necessary. Mooring with a motor yacht is just as simple as parking a car. In both cases, you have to consider the surrounding conditions – when driving a car it is steady and current traffic, when driving a yacht it is the direction of the wind. But the inclusion of the crew is vital on board as well, because the best skipper is lost if the crew does not know what needs to be done.

You can download the detailed manoeuvres in our PDF "Offshore Boote – Mooring Practice"
Documents
Offshore Boote - Anlege Praxis.pdf